Global China Academy's Council advises and guides the advancement of the Academy's work in studying China within global and comparative contexts.
The GCA Council is composed of prominent individuals who have a keen interest in the study of China and the Chinese in a global context. The Council plays a vital role, advising and guiding the next phase of the Academy's development and beyond. It is active in a range of other ways, including the recruitment of new Fellows, contribution of articles to our journals, recommendation and submission of books for publication by Global Century Press, recommendation of themes and speakers for our Global China Dialogues, and in raising the Academy's profile around the world.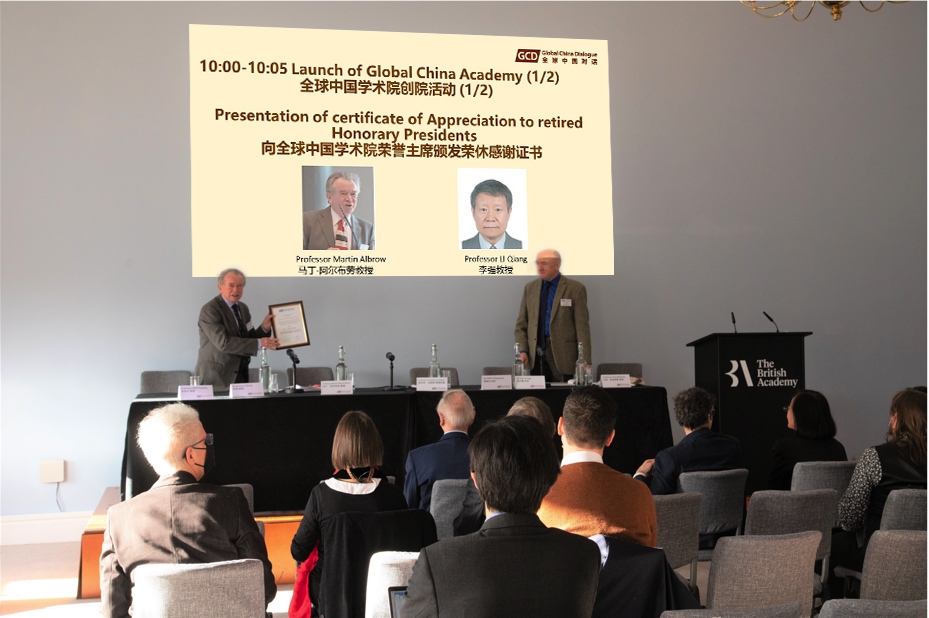 Chair, Tony McEnery, Lancaster University and AcSS, UK
Chinese Chair, LI Qiang, Tsinghua University, China
Non-Executive Chair, LI Wei, IOE of University College London, UK
Chinese Non-Executive Chair, ZHANG Xiaodong, CEO of Agile Think Tank and Nanjing University of Finance & Economics, China
President, Xiangqun Chang, Global China Academy, UK
Chinese President, XIE Lizhong, Peking University, China
Vice-President (Fellowship), Peter Schröder, University College London, UK
Vice-President (Publications), Julia C Strauss, SOAS, University of London, UK
Vice-President (Asian engagement), Shigeto Sonoda, University of Tokyo, Japan
Vice-President (European engagement), Carsten Herrmann-Pillath, Erfurt University, Germany
Honorary Secretary, Treasurer and Members
Founding and Past Honorary President (2013–2021)
Professor Martin Albrow FAcSS, Emeritus Professor of University Cardiff; non-resident Senior Fellow at the Käte Hamburger Center for Advanced Studies 'Law as Culture', Bonn University, Germany; Former President of the British Sociological Association (BSA), UK.