Photo highlights: The 7th Global China Dialogure (GCD VII, 6/7)
Reception
The Reception featured the launch of new publications by Global Century Press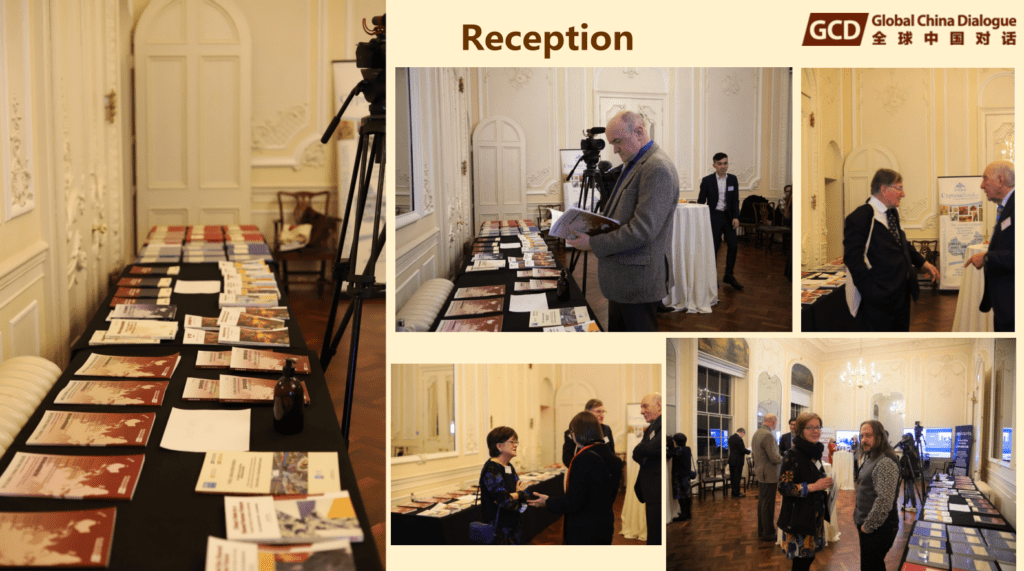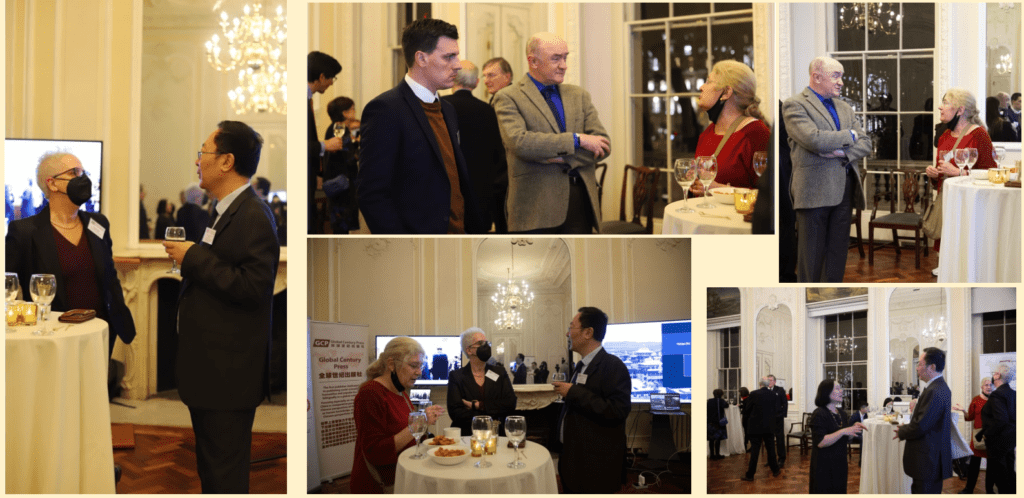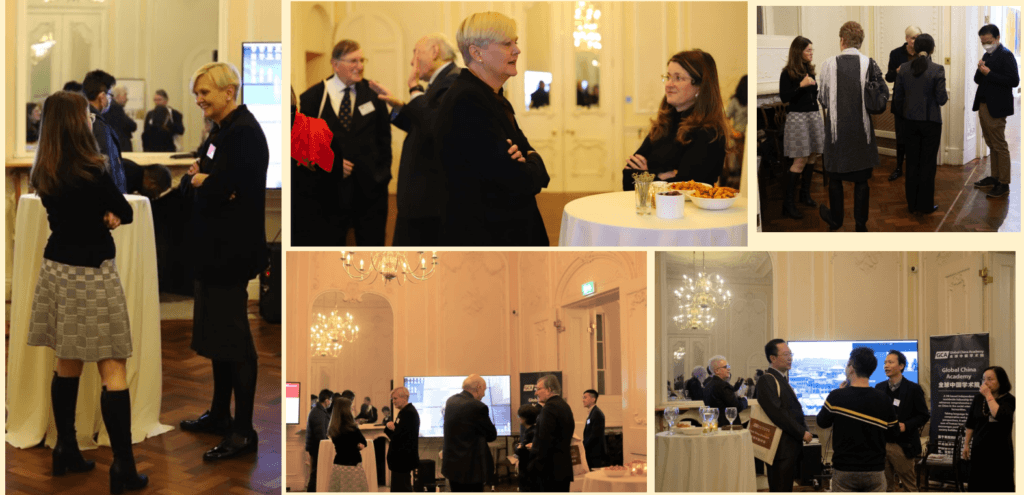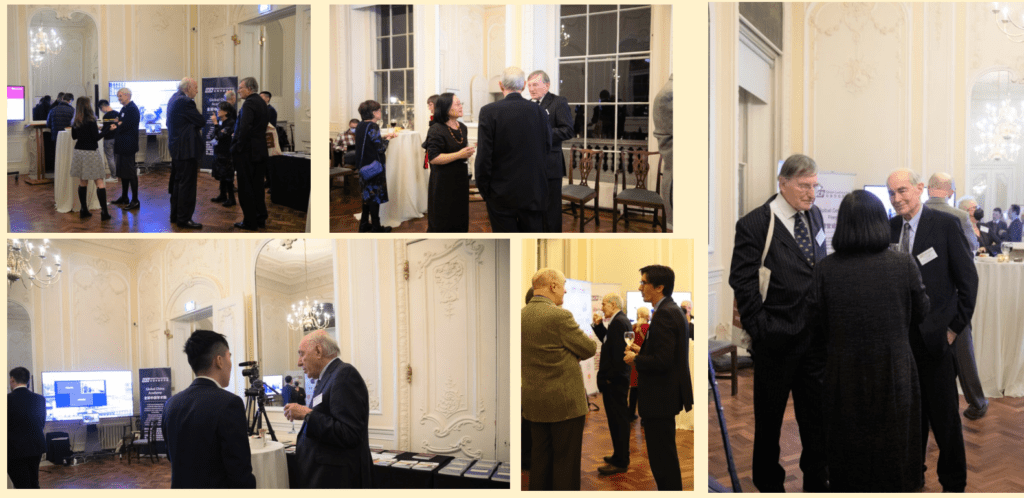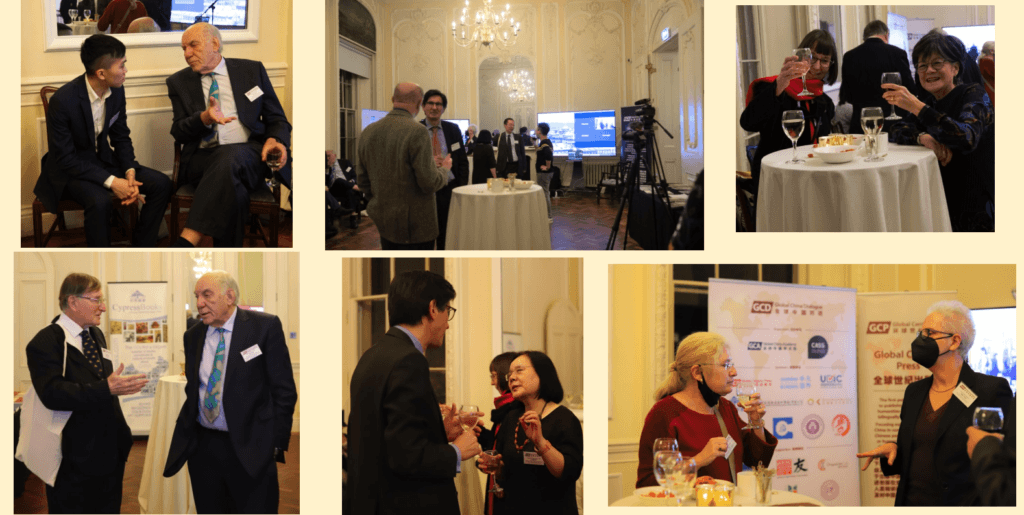 Drinks and networking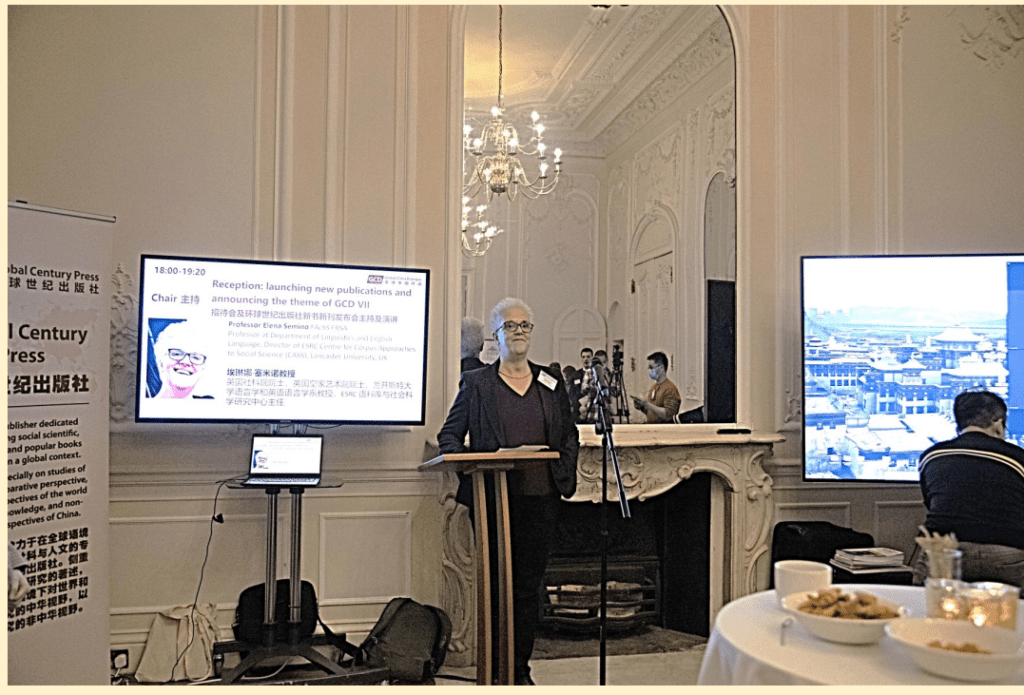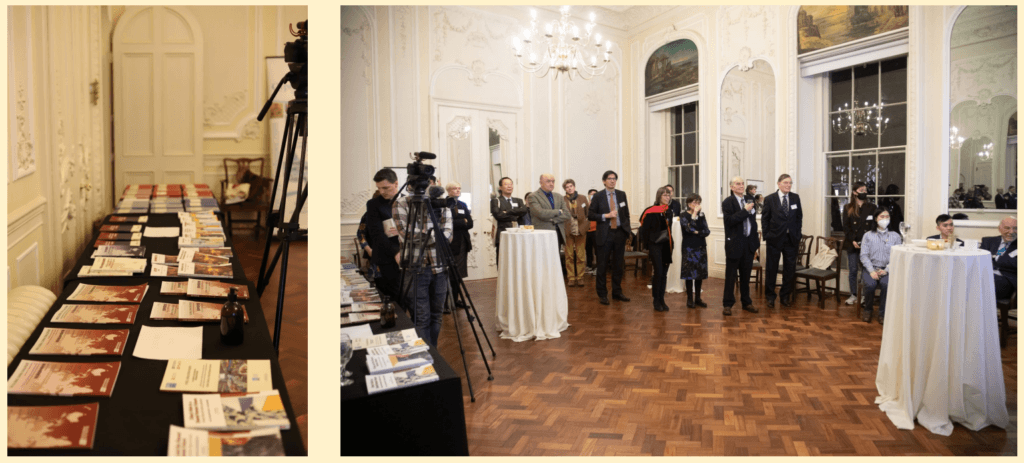 The Chair of the Reception was Professor Elena Semino FAcSS FRSA, Professor at Department of Linguistics and English Language, Director of ESRC Centre for Corpus Approaches to Social Science (CASS), Lancaster University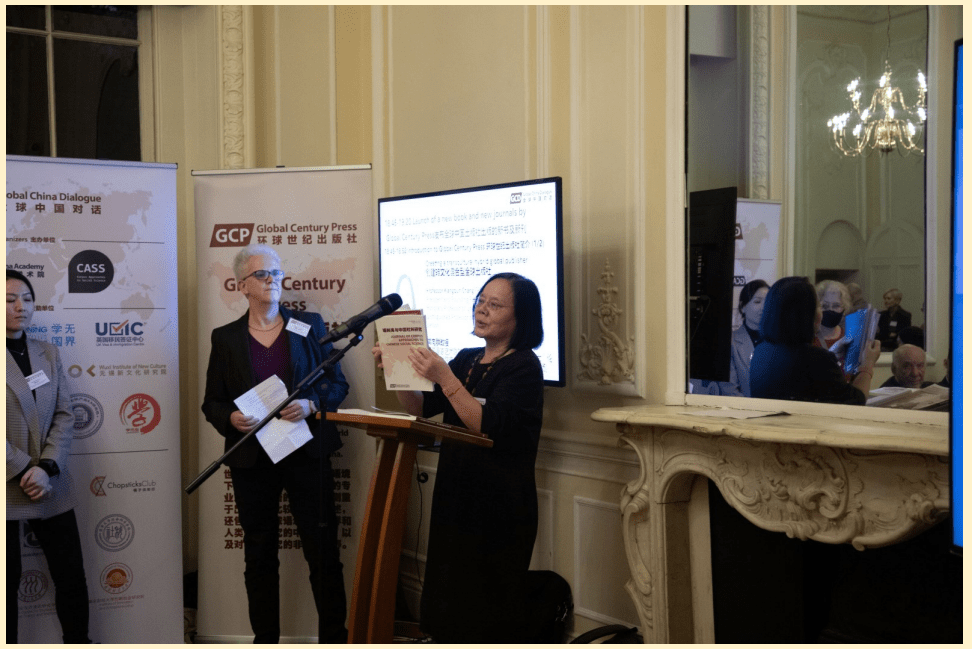 Introduction to Global Century Press. Professor Xiangqun Chang FRSA, President and Founding Fellow of the Global China Academy; Honorary Professor of UCL (2015-20); Distinguished Professor of Nankai University, spoke about Creating a transcultural hybrid global press.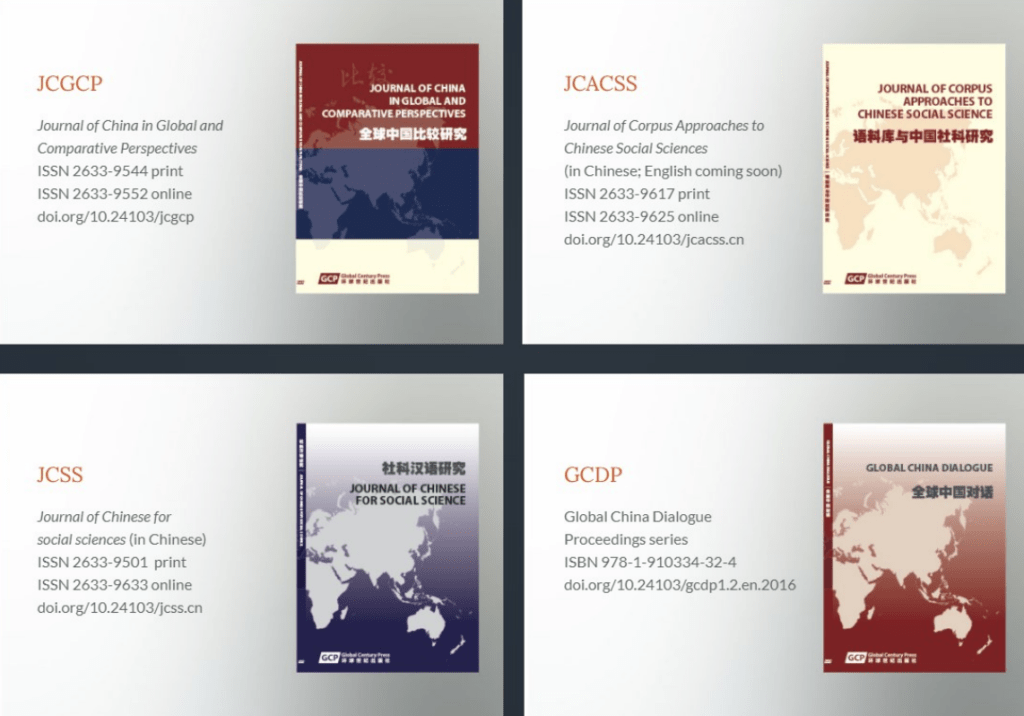 She mentioned that, although you can only see a map of half the world on the front covers, in fact, we use a complete map of the world as the background for all covers of journals and the GCD Proceedings, with different contrasting versions of the design.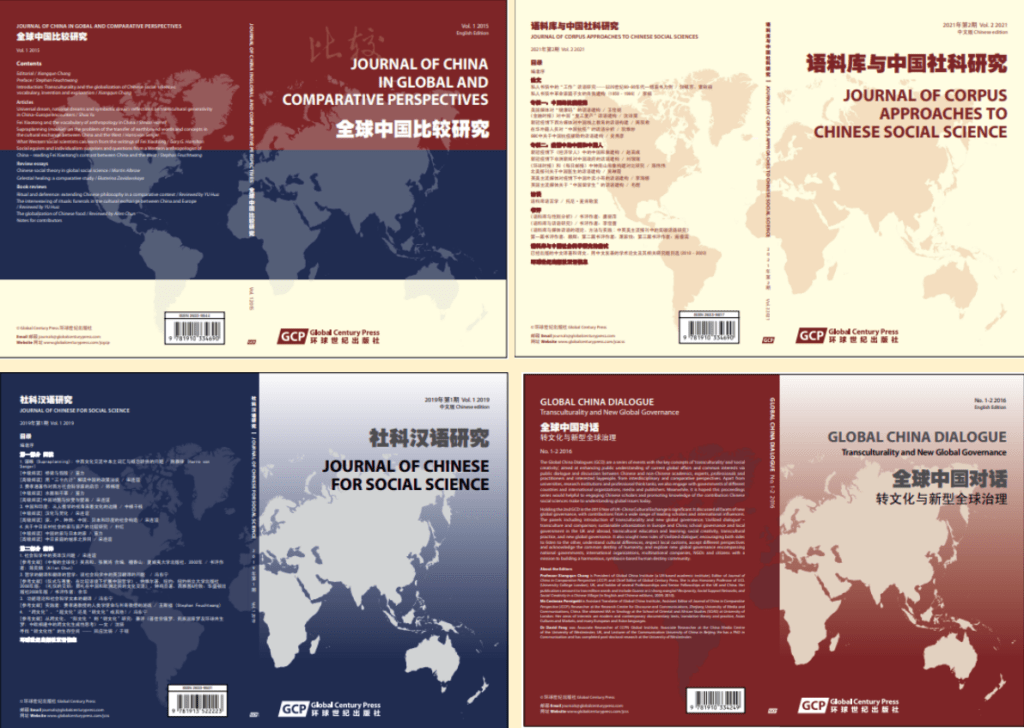 JCGCP has three horizontal bars of colour, whereas JCSS and JCACSS feature 'black on white' and 'white on black' treatments on the front and back covers. Together, these images illustrate our main theme of 'global and comparative perspectives'. Transcultural partnership is the heart of GCP's model and demonstrates everything that GCP and the GCA strive for.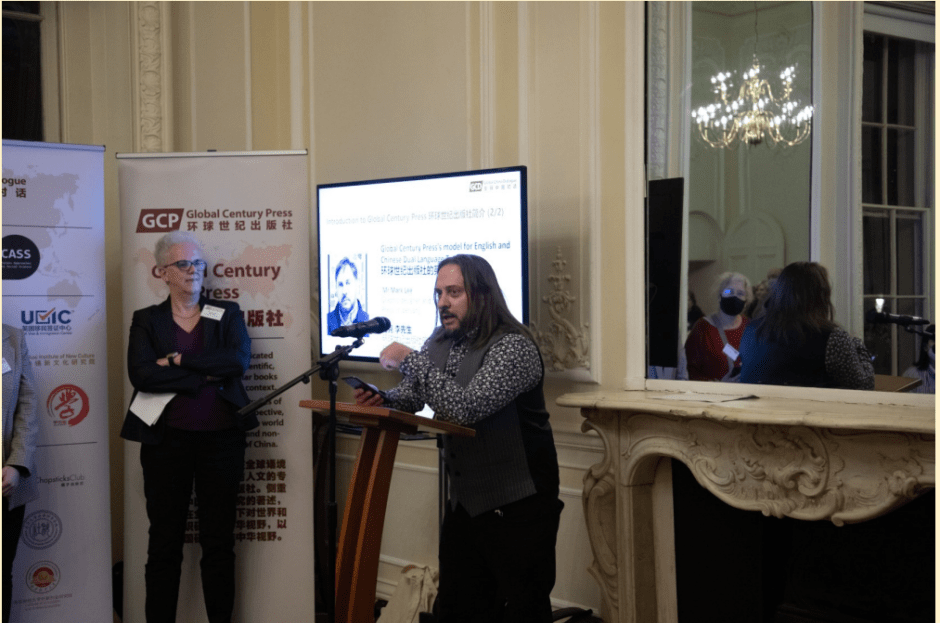 Mr Mark Lee, Graphic Designer and Typesetter for Global Century Press; Art Director Equinox Publishing, gave a talk on the complexities of English–Chinese bilingual typesetting for Global Century Press
Click here to watch the video
The Book launch that followed celebrated the publication of China and the Shared Human Future: Exploring Common Values and Goals, by Martin Albrow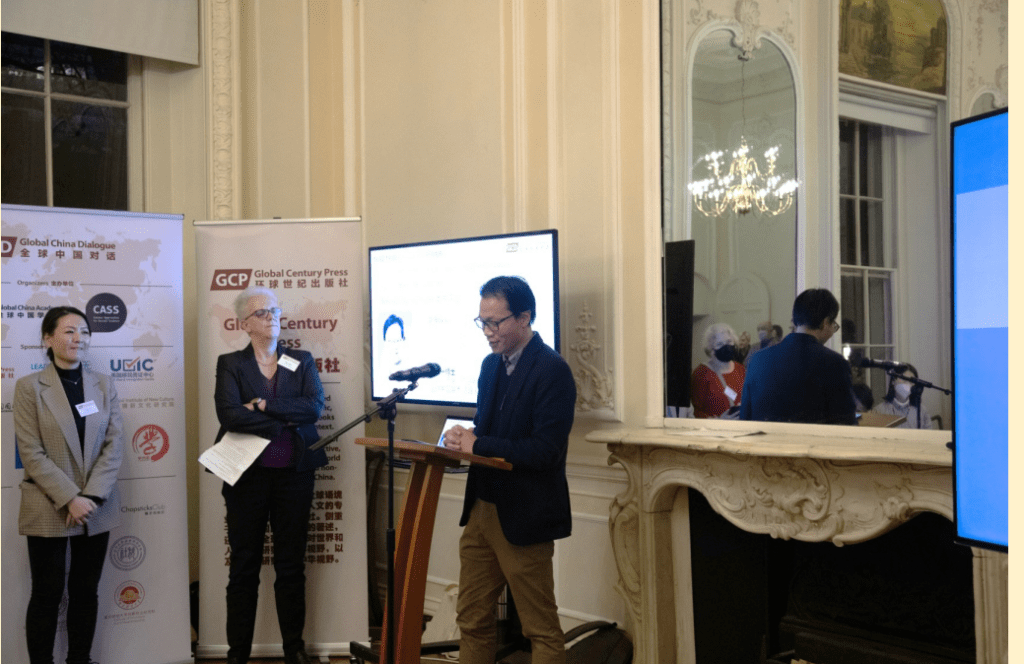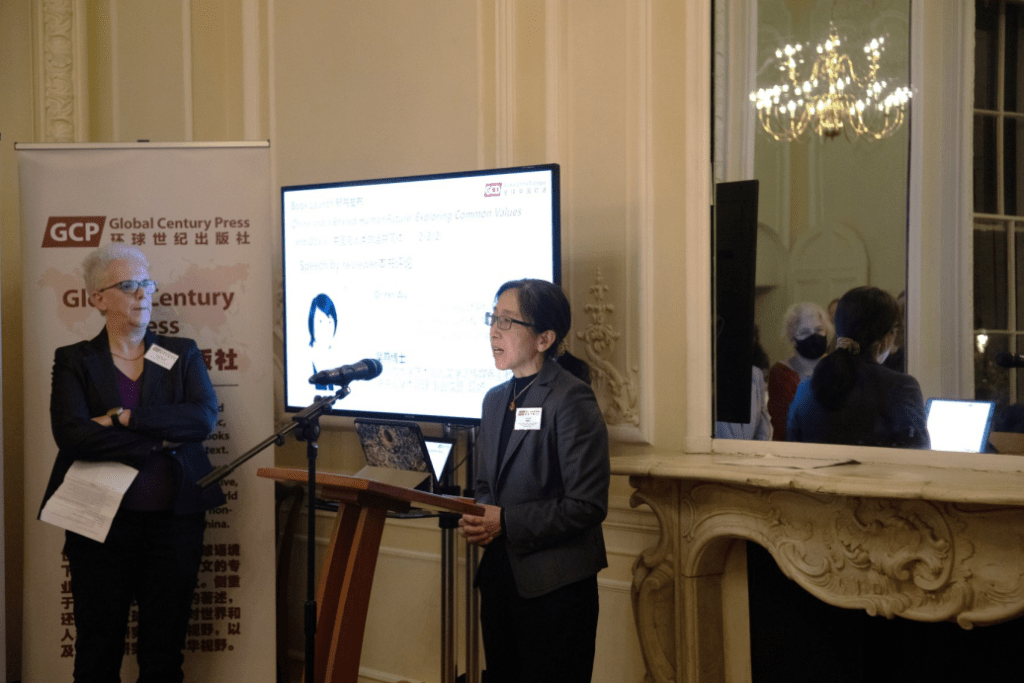 Speeches relating to the book were made by Dr Boyi Li, LSE Fellow, Department of Management, London School of Economics and Political Science (LSE); Member of Global China Academy Council, and Dr Yan Wu, Associate Professor, College of Arts and Humanities, Swansea University; Member of Global China Academy Council
Click here to watch the video
The Journal launch marked the beginning of the Journal of Corpus Approaches to Chinese Social Sciences (JCACSS)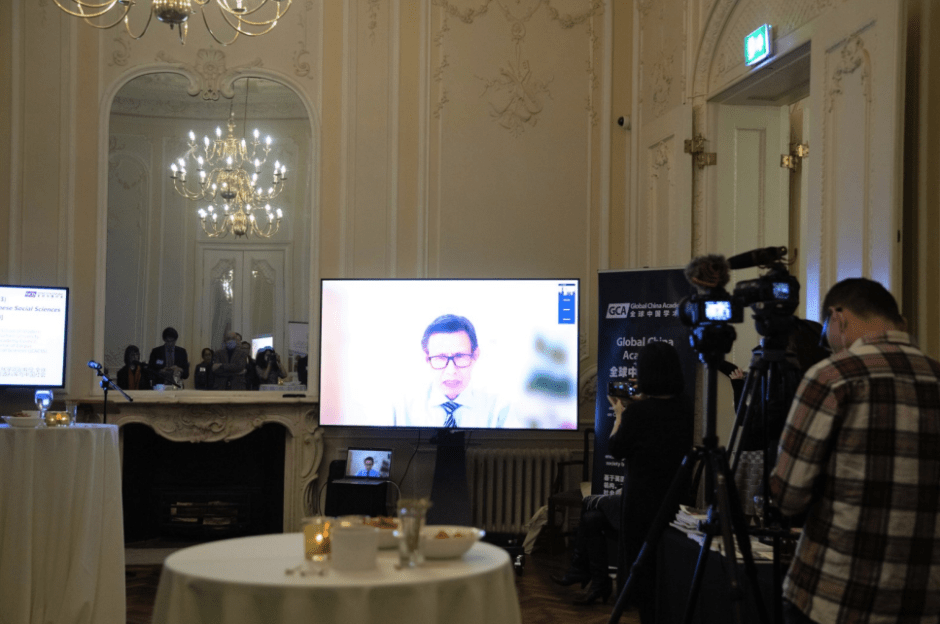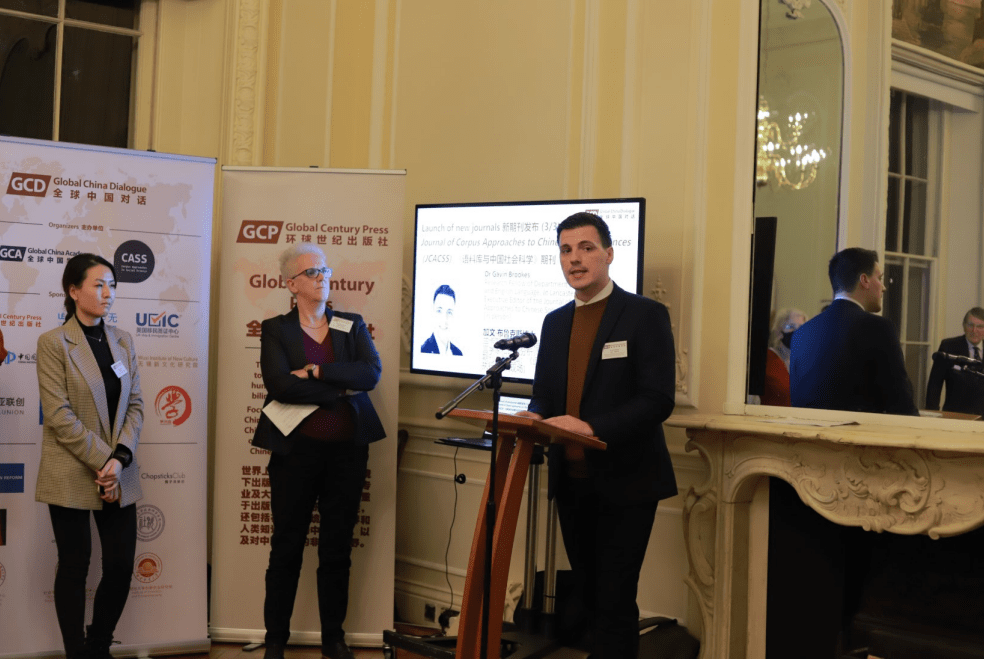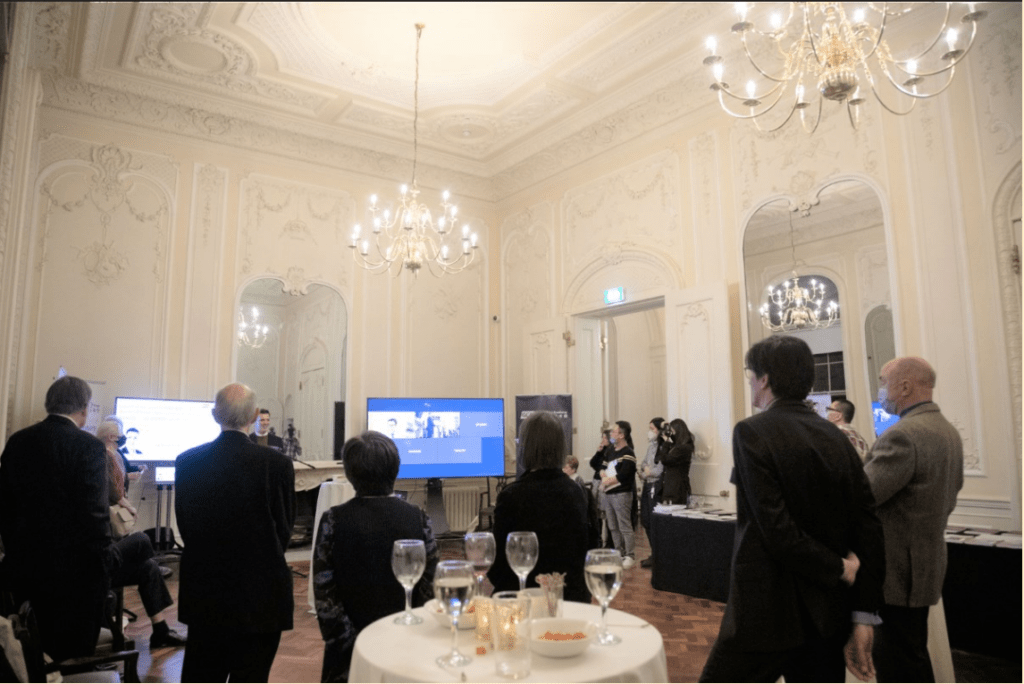 Speeches relating to the journal were made by its joint Executive Editors, the first delivered online by Dr Qing Cao, Associate Professor in the School of Modern Languages and Cultures, Durham University; Member of Global China Academy Council, and the second delivered in person by Dr Gavin Brookes, Research Fellow of Department of Linguistics and English Language at Lancaster University
Click here to watch the video
The theme of GCD VIII was announced: 'Governance for Global

health'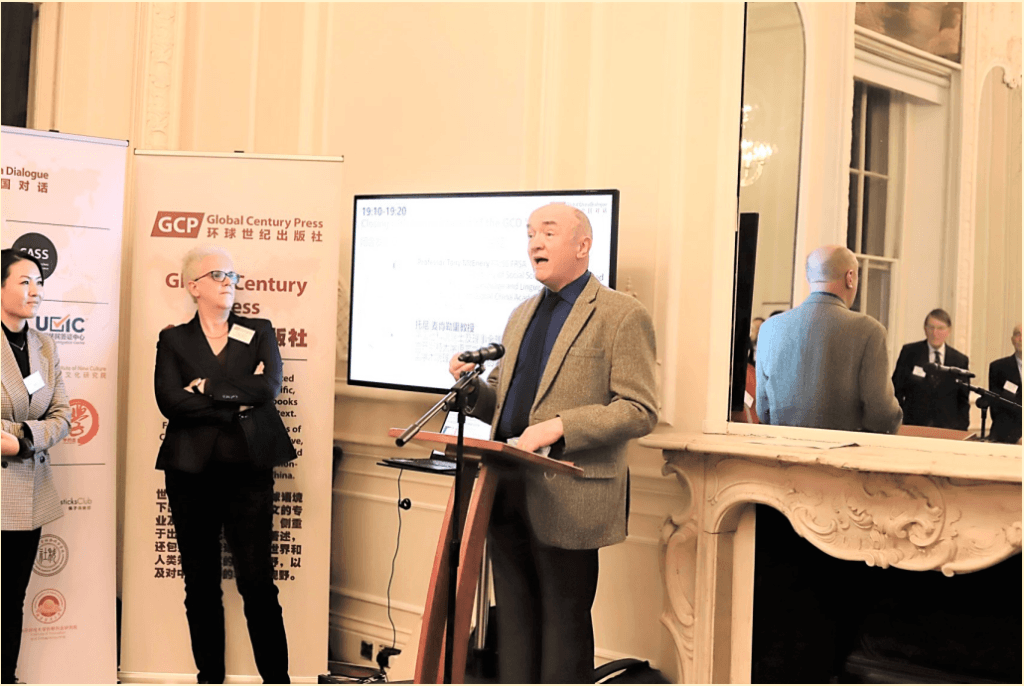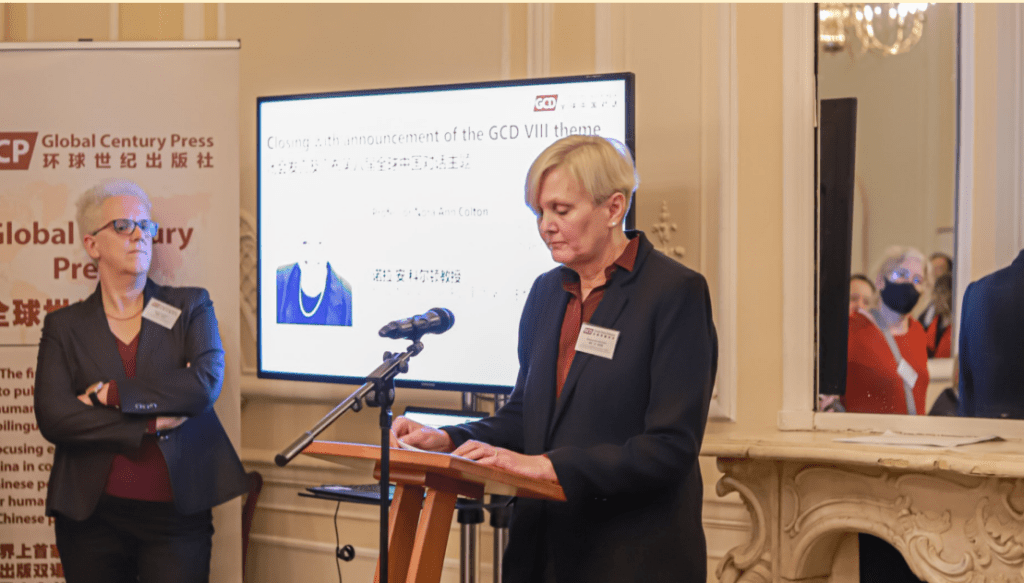 In this connection, the speakers were Professor Tony McEnery FAcSS FRSA, Council Member, Academy of Social Sciences; Distinguished Professor of English Language and Linguistics at Lancaster University; Chair of Global China Academy Council and Founding Fellow; and Professor Nora Ann Colton, Director of the Global Business School for Health, University College London (UCL)
Click here to watch the video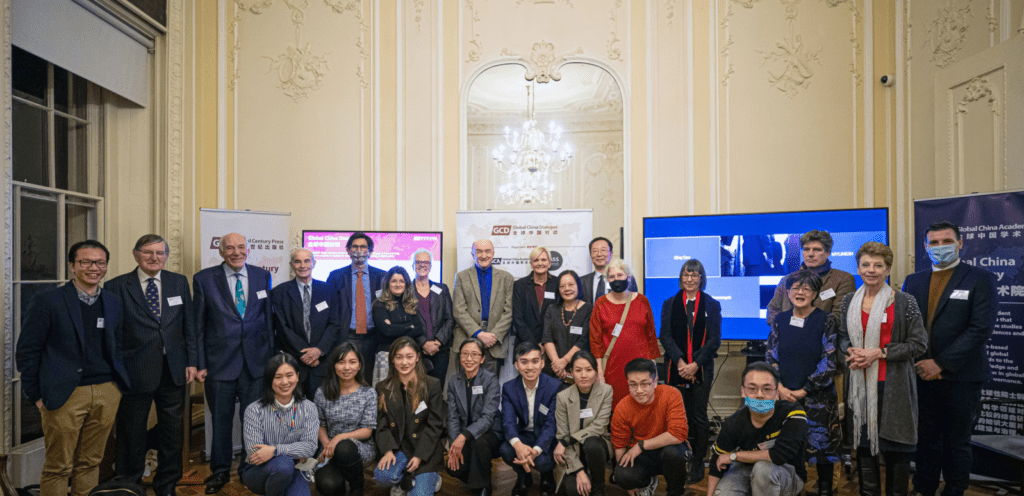 Participants at the launch of new publications
Click here to watch the complete book launch sessions
Click here to return to the GCD VII page