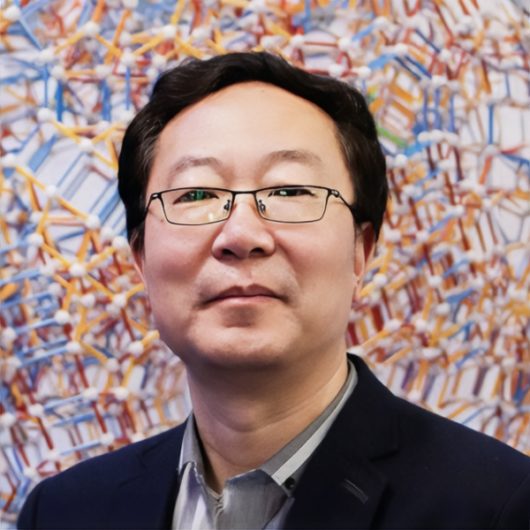 LI Wei FGCA
Founding Fellow of Global China Academy
Non-Executive Chair of Global China Academy Council; Director and Dean of the IOE, UCL's Faculty of Education and Social Research; Chair Professor in Applied Linguistics.
Professor LI Wei FBA FAcSS FRSA FGCA, Director and Dean of the IOE, Faculty of Education and Social Research, University College London. Professor Li joined the IOE in 2015, and is currently Director of the ESRC UBEL (UCL, Bloomsbury and East London) Doctoral Training Partnership (DTP), as well as Chair of the Bloomsbury Colleges Research Committee (IOE, Birkbeck, SOAS, London School of Hygiene & Tropical Medicine, and Royal Veterinary College). He was a member of the Education sub-panel for the Research Excellence Framework (REF), 2014. He held a number of leadership roles at Birkbeck College, University of London, (2007–2014).
His main research interest is in the broad area of bilingualism and multilingualism, which includes bilingual and multilingual first language acquisition (BAMFLA), early second language acquisition (ESLA), speech and language disorders of bilingual and multilingual speakers, the pragmatics of codeswitching, bilingual education and intercultural communication. He has led numerous research projects, has published widely and won the British Association of Applied Linguistics Book Prize twice. He was Chair of the University Council of General and Applied Linguistics (UCGAL, 2012-2015).
Professor Li's current work focuses on the creativity and criticality of multilingual speakers. He is also interested in Asian philosophies (especially Confucius, Taoist and Buddhist philosophies) and linguistic pragmatics, the concept of 'self' in different cultures, and the application of Conversation Analysis to intercultural and cross-lingual professional communication. His research interests connect with other disciplines and research areas, including diaspora studies, cultural memory, anthropology, qualitative psychology and cognitive science. Professor Li is Principal Editor of the International Journal of Bilingualism (Sage) and Applied Linguistics Review (De Gruyter), Co-editor of Chinese Language and Discourse (Benjamins) and Global Chinese (De Gruyter) and book series editor for the Guides to Research Methods in Language and Linguistics (Wiley-Blackwell), Contemporary Applied Linguistics (Bloomsbury), and Language Policies and Practices in China (De Gruyter).
Click here to return to the Fellowship page