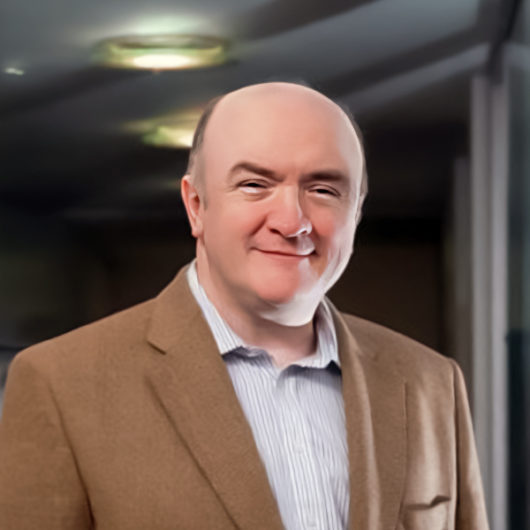 Tony McEnery FGCA
Founding Fellow of Global China Academy
Chair of Global China Academy Council; Council Member of Academy of Social Sciences; Distinguished Professor of English Language and Linguistics at Lancaster University
Professor Tony McEnery FAcSS FRSA FGCA, Distinguished Professor of English Language and Linguistics at Lancaster University and Distinguished Chair Professor at Xi'an Jiaotong University; Council Member of Academy of Social Sciences; Chair of Global China Academy Council. He was previously the Interim Chief Executive, the Chief Accounting Officer, the Deputy Chair of Council, the Director or Research (2016-2018), Director of Research at the Arts and Humanities Research Council (2005–2008). Besides, he was also the Dean of the Faculty of Arts and Social Sciences and the Head of Department of the Department of Linguistics and English Language at the Lancaster University.
He undertakes research using corpus linguistics in a range of areas across theoretical and applied linguistics. He is Founding Director of the ECRS Centre for corpus research group, which was awarded a Queen's Anniversary Prize for its research in 2015. Prof. McEnery is interested principally in the application of corpus methods to a range of questions relating to language in linguistics and beyond. This includes topics that touch upon the theoretical core of linguistics, such as theories of aspect, but also issues in applied linguistics, such as the representation of Muslims and Islam in the UK Press, and language as a socially situated phenomenon. In addition to his research, Prof. McEnery teaches corpus linguistics at a summer school at Lancaster University, runs a MOOC on the Futurelearn platform and supervises postgraduate students.
A leading scholar in the field of corpus linguistics, he has published widely on the interrelation between language and social life, notably in the area of the online and print media. His books include Corpora and Discourse Studies: Integrating Discourse and Corpora (with Baker 2015) and Discourse Analysis and Media Attitudes (with Baker, Gabrielatos and McEnery 2013).
Click here to return to the Fellowship page