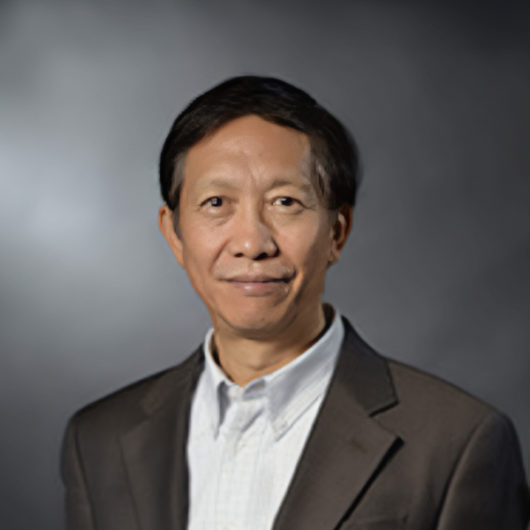 Chenggang Xu FGCA
Life Fellow of Global China Academy
Senior Research Scholar, Stanford Center on China's Economy and Institutions; Honorary Professor, University of Hong Kong
Xu Chenggang FGCA is Visiting Professor at Finance Department, Imperial College, London; Visiting Fellow, Hoover Institution of Stanford University; and Honorary Professor, University of Hong Kong.
His areas of expertise include China's economy, contract theory, development economics, economic reform, law and economics, law and finance, political economics, transition economics and digital economy (particularly AI).
Dr Xu received his PhD in Economics from Harvard in 1991. He is currently a board member of the Ronald Coase Institute (RCI) and a research fellow of the CEPR. He has previously taught at the London School of Economics (1991–2009) as a Reader, at the University of Hong Kong (2009–2016) as Chung Hon-Dak Professor in Economic Development and as Quoin Professor in Economic Development (2008–2016), and as Special-Term Visiting Professor at Tshinghua University (2002–). He has also taught and worked at Harvard (1992–2002), the IMF (1997–1999) and the Chinese Academy of Social Sciences (1982–1992). He was the President of the Asian Law and Economics Association (2010–2012) and World-Class University Professor at Seoul National University (2009–2013). He won the Sun Yefang Economics Prize in 2013. In 2016, he was the joint winner of the China Economics Prize.
He has served as co-editor for three major international and national journals in economics, finance and law & economics and as a member of editorial boards for more than a dozen major international and Chinese journals in economics, finance and law-and-economics. He has worked in consultatory roles for the Chinese State Council, PBOC, UNDP, UK HM Treasury, the World Bank and others, and has been at the forefront of Chinese reform debates since the 1980s.
His recent publications include:
Chenggang Xu, 'The origin of China's communist institutions', in Debin Ma and Richard von Glahn (eds.), The Cambridge Economic History of China (forthcoming).
Guo Di, Haizhou Huang, Kun Jiang and Chenggang Xu (2020), 'Disruptive innovation and R&D ownership structures', Public Choice, 2020.
Guo Di, Kun Jiang, Chenggang Xu and Xiyi Yang (2020), 'Growth, inequality and industrial clusters in China', Journal of Economic Geography, 2020.
Click here to return to the Fellowship page