Journal of Chinese for Social Science
Journal of Chinese for Social Science (JCSS)
Journal of Chinese for Social Science (JCSS) examines the use of the Chinese language in context and draws academic attention to the usefulness and validity of existing translated texts and language usage in Chinese social science.
To achieve conceptual equivalence between English and Chinese poses a great challenge, particularly in social scientific research across these two language, cultures and societies. It is often the case that the research is published in a language that is not the researcher's first language and requires translation. However, translation can bear a range of potential risks in cross-cultural or transcultural communication if not done appropriately. A bilingual academic journal with corresponding annotations and commentaries has paved the way to minimising these risks, and the spin-off Journal of Chinese for Social Science takes cross-cultural or transcultural research to an even higher level. It does not only highlight the issues, in translating research findings, but also engages in, stimulates and promotes 'dialogue' between languages, cultures and communities.
'Chinese for social science' or 'Chinese language for Social Science' is a branch of 'Chinese for Specific Purposes' (CSP), like 'Chinese for science and technology' or 'business Chinese'. This innovative idea was first developed by Global China Academy (GCA). Through its Global China Dialogue conferences, the GCA has attracted a wide participation by speakers and delegates from many different organizations including universities in the UK, USA, China and France, as well as public and governmental institutions, NGOs and media.
With Global China Academy's commitment to dual-language publications – including Journal of China in Global and Comparative Perspectives and a number of book series, to benefit scholars and readers of both Chinese and English – translations of terminologies, concepts, ideas and thoughts on social science form the
basis of intercultural dialogue and communication, and the sharing of ideas and research findings from within China and globally. More often than not, translations – frequently out of context – can reinforce an orientalised Chinese identity. Journal of Chinese for Social Science seeks to remove the obstacles to effective dialogue and the exchange of ideas through the translation of terms and concepts in their context.
Honorary Editors:
Dongning Feng, SOAS, University of London / Durham University;
Xiangqun Chang, Global China Academy, UK
Editor: Lianyi Song, SOAS, University of London, UK
Executive Editors:
DING Jianxin, Sun Yat-Sen University, China
LAN Chun, Beijing Foreign Studies University, China
Lik Suen, SOAS, University of London, UK
XU Haiyan, Nanchang University, China
English editing and proofreading: Ingrid Cranfield, Global China Academy and Global Century Press, UK
Chinese editing and proofreading: LI Zhuyue, Hangzhou Publishing House, China
Graphic design and typesetting: Mark Lee, www.hisandhers.design
Printing and binding: Lightning Source UK Ltd, Milton Keynes, UK
Distribution: Ingram Content Group Inc.
ISSN 2633-9501 (print); ISSN 2633-9633 (online)
ISBN 978-1-913522-22-3
DOI https://doi.org/10.24103/jcss.cn
DOI https://doi.org/10.24103/jcss
Copyright: © Global Century Press 2015. All rights for this book reserved. No part of this book may be reproduced, stored in a retrieval system, or transmitted, in any form or by any means, electronic, mechanical, photocopying, recording or otherwise, without the prior permission of the copyright owner.
Website: http://www.globalcenturypress.com/jcgcp
Email: journals@globalcenturypress.com
Postal address: JCSS c/o UVIC, 23 Austin Friars, London EC2N 2QP, UK
Global Century Press at Global China Academy
Global Century Press (UK company No.: 8892970), a subsidiary trading company of Global China Academy (GCA), the first publisher dedicated to publishing academic, practical and popular books on
China bilingually in a global context, especially focusing on studies of China in comparative perspective, Chinese perspectives of the world or human knowledge, and non-Chinese perspectives of China in a global context.
Global China Academy (UK Charity No.: 1154640 and CIO No.: 1198983) is a UK-based independent worldwide fellowship that encourages comprehensive studies on China in the social sciences and humanities, with language-based comparative and global perspectives, through the dissemination of academic research, knowledge transfer, social consultancy and public engagement, contributing to the construction of the palace of human knowledge and participation in global society building and governance.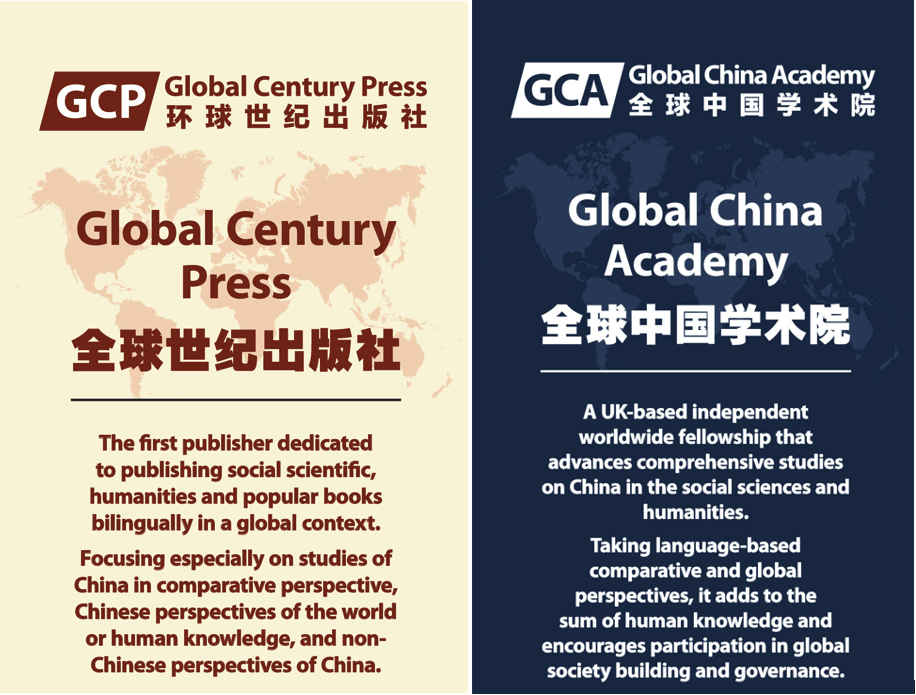 Journal of China in Global and Comparative Perspectives invites submissions of original, previously unpublished articles in English, Chinese or both languages. Information on submissions (Dual
languages, Articles and themes, Book reviews, General submission guidelines, Reviewing procedures, Title page and affiliation, Abstract, Summary, and Keywords, Word limits, Presentation, Referencing, Tables and figures, Permissions, Notes on rendering Chinese names, Examples of topics and themes) can be found on the "Guidance for contributors" page of the Global Century Press website: www.globalcenturypress.com/contents-guidance-contributors.
Permission: The publisher requires authors as the rights holder to sign an agreement when making a submission: https://www.globalcenturypress.com/article-submission-form.
https://www.globalcenturypress.com/peer-review-form
https://www.globalcenturypress.com/books-request-form
Disclaimer: The publisher, editors, and authors cannot accept any legal responsibility for any errors or problems with respect to the material published herein.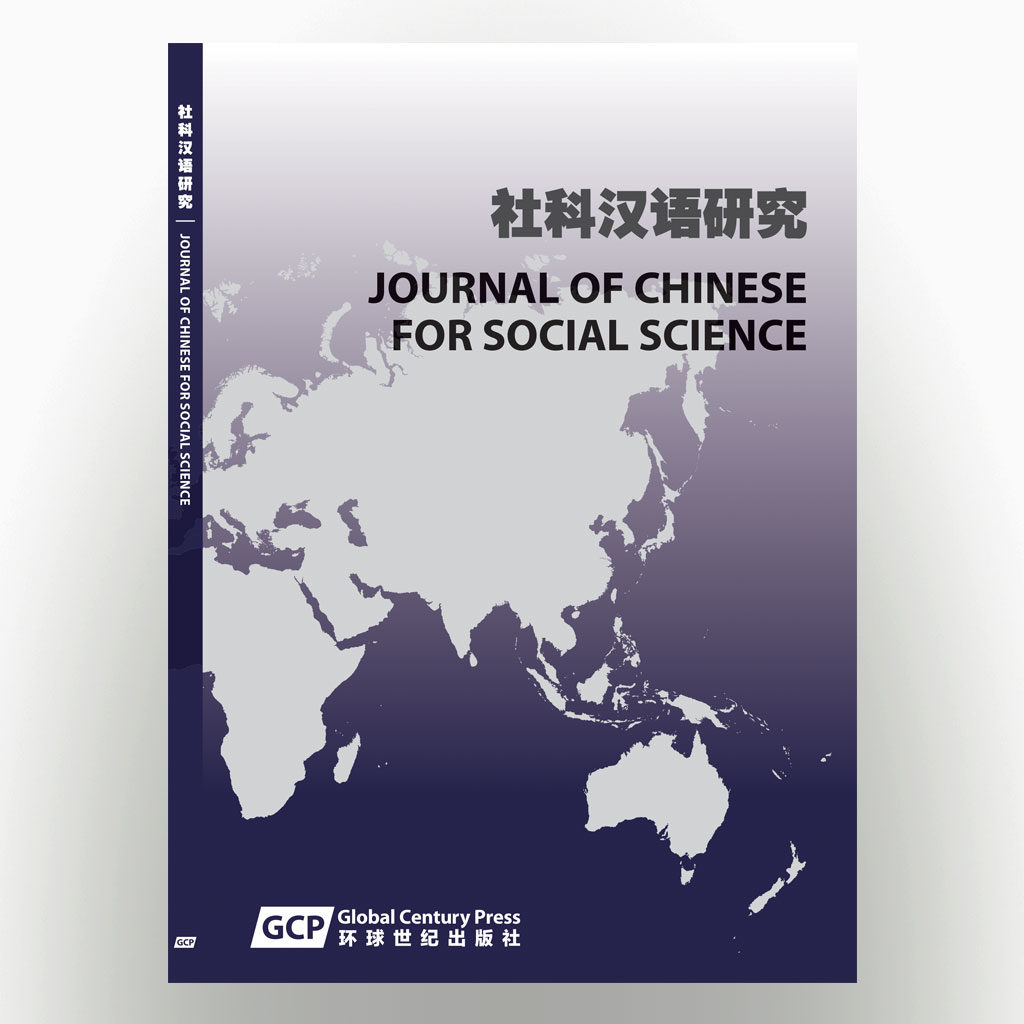 Individuals: £68-98
Institutions: £138-168
Bank transfer:
Bank name: Lloyds Bank Plc.
Address: Edgware Branch, PO Box 1000 BX1 1LT
Account name: Global China Academy
Account no: 56158060, Sort code: 30-84-76
IBAN: gb66loyd30847656158060. BIC/swift code: loydgb21775